Eldred King Woodlands & Scout Tract - 2015-4-27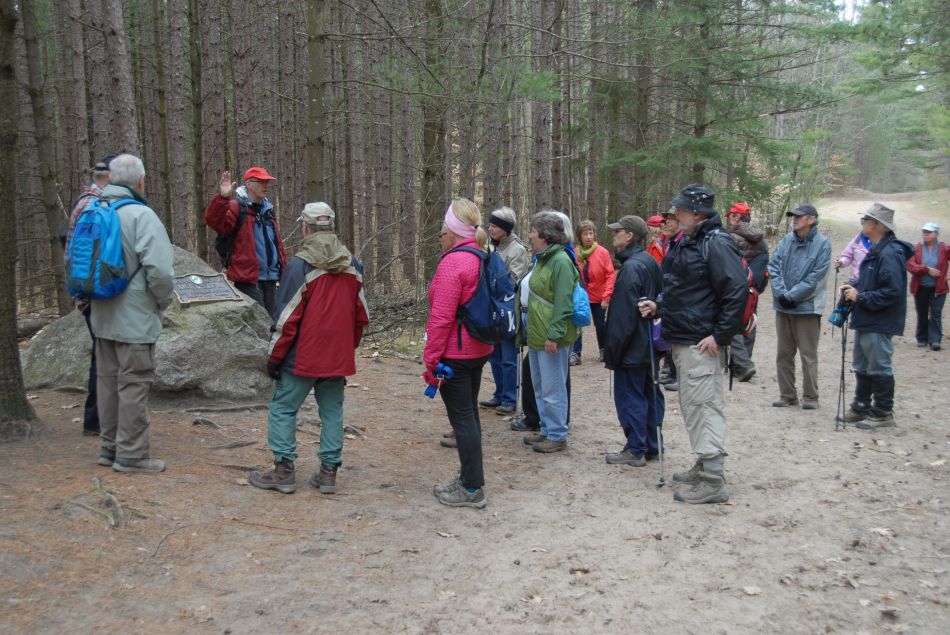 Standing beside a memorial to equestrians Bryan and Mavis McCullum, Brian relates the role of the Ontario Trail Riders' Association (OTRA) (not to be confused with ORTA) in promoting the creation of a trail following the Oak Ridges Moraine.
---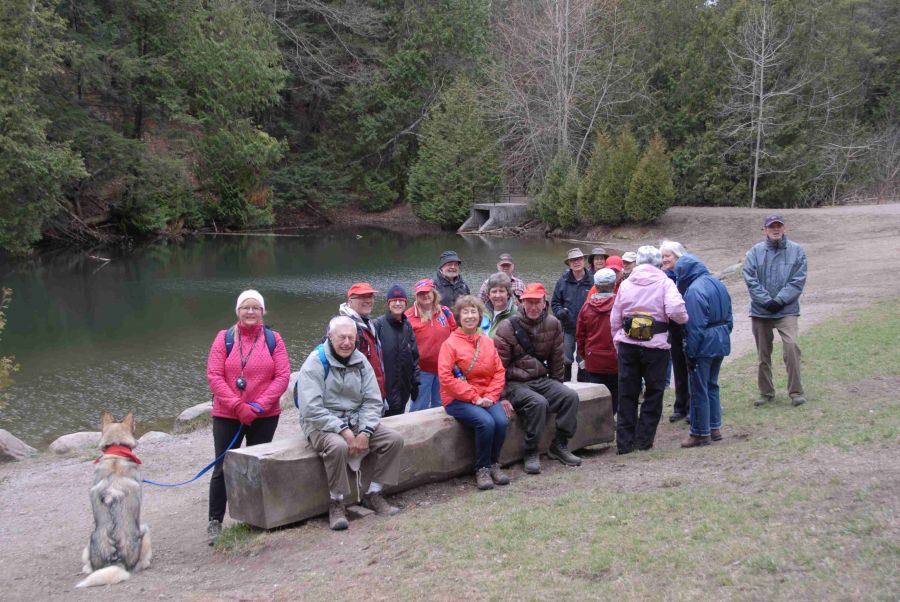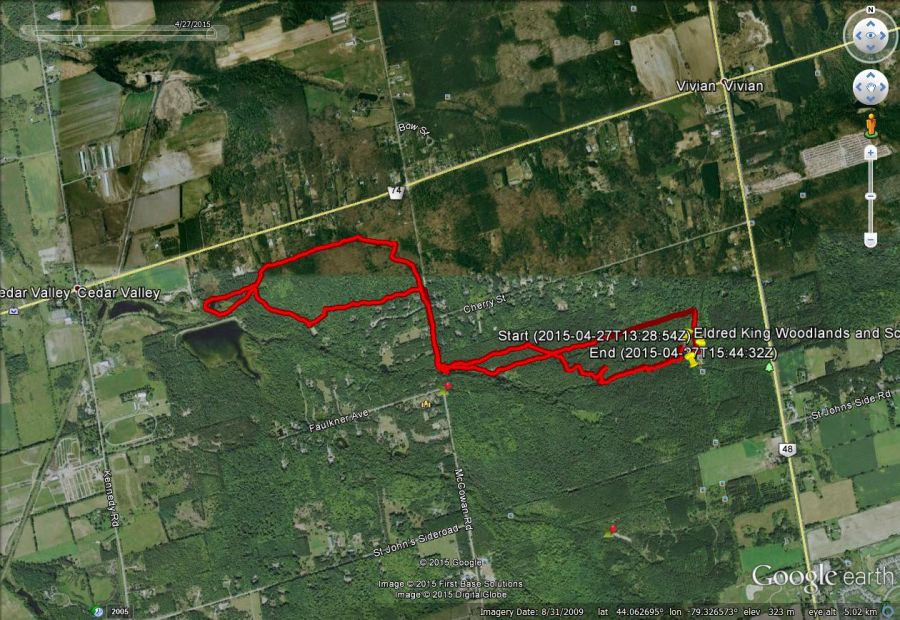 To see the full set of Bill Patterson's photos of the hike (36 in total), please click here.
Note that each of the photos in the Flickr montage is a link to the individual photo.  On the individual photo page, you will find that some are plotted on Yahoo's mapping which is accessible by clicking on the thumbnail map, if it exists, below the photo.